How Van and a Man came about…
​
Ali Granger an ex-Nelson Giants player and the man with the van, came up with the idea of the business with his mum Janie when he was looking for work that would fit around the basketball playing season. He figured that lots of people needed to move stuff quickly and efficiently – and at a reasonable and predictable price. Basically, people needed wheels and muscle and someone local they could rely on – Van and a Man was born! 
Coming up with the idea was the easy part…
Getting his first van on a tight budget was a bit more of a challenge. But it was talked over with some local mates over a few ales at the Turf Hotel on a Thursday night and they came up trumps. That very day they had traded in a Ford Transit Van and that became the first flagship vehicle for Van and a Man.
Now we're moving!
Small one-off jobs started to come in. It was the basketball off-season, so Ali did some cold calling on the bigger freight companies to see if they needed any help. Almost straight away one of them had him supplementing their work and soon a couple of our contract drivers were on the job too. Before long we needed a second van to handle the one-off smaller jobs. We added a Toyota Hi Ace to the fleet. Bought it off the side of the road – not the wisest move as it turned out to be a total rust bucket and cost a lot to make it safe and roadworthy.  
Flash forward to the future…
We have a large fleet and a team of dedicated professionals who are committed to safely, securely and quickly moving your things from here to there. Contact us today to hear how we can help you!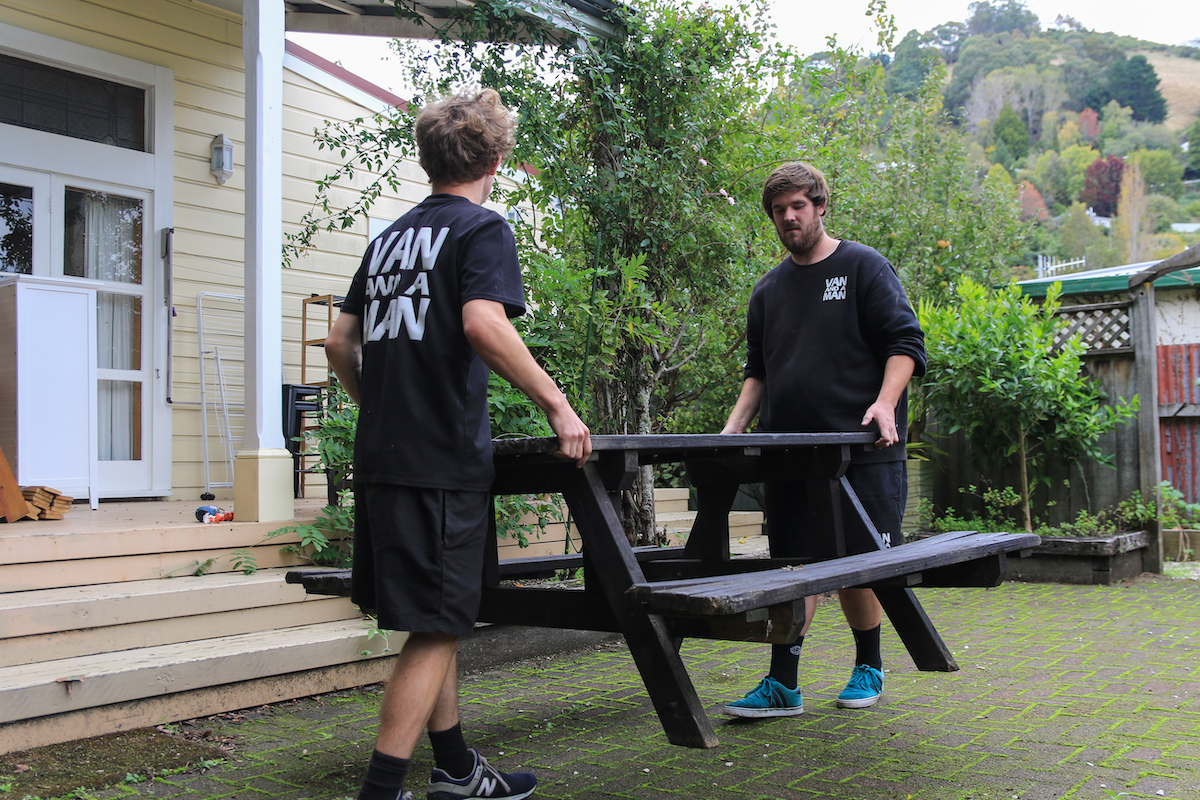 Kevin Bannan Driving Tuition
Toll
Mainfreight
Courier Post
Poste Haste
Quaypack Port Nelson
Briscoes
Rebel Sport
Rockgas
Vortex Spas
Moxini Interiors
OCS
Contact Us
For all enquiries feel free to call, email or use the contact form.
We look forward to hearing from you soon.